The pages tab shows you a list of pages (as defined in Optimizely) that have been activated.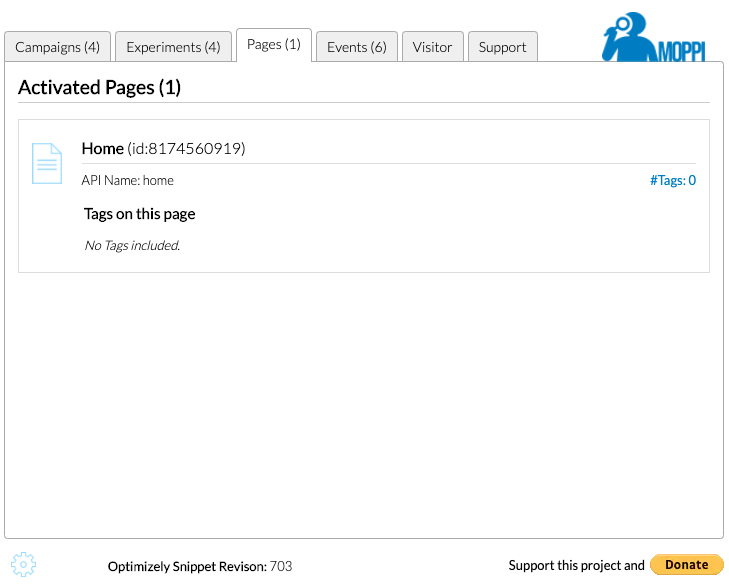 Each individual activated page is also displayed in a separate block and provides the following information:
the name of the page in bold and as defined in Optimizely.
the id of the page
the API name of the page and
the number of tags on the page
Since I haven't had time to update these screenshots yet, you don't see the copy symbol below the MOPPI logo here yet. By clicking on it, all data visible in this tab will be copied to the clipboard, so that you can have your colleagues send them to you, e.g. if questions or problems arise.
Information about the tags
If you add tags to your pages, for example for the implementation of recommendations, you will surely want to know if and how these tags are populated.
Just click on the tags link and you will get exactly this information. All tags are listed with the values that have been assigned to them. So you can quickly and easily check whether your tagging behaves as desired.