The information in this tab is based on that which could be taken from Optimizely. Keep in mind, however, that this information refers to the visitor of the site, not to the Optimizely user himself. I only say this to avoid misunderstandings.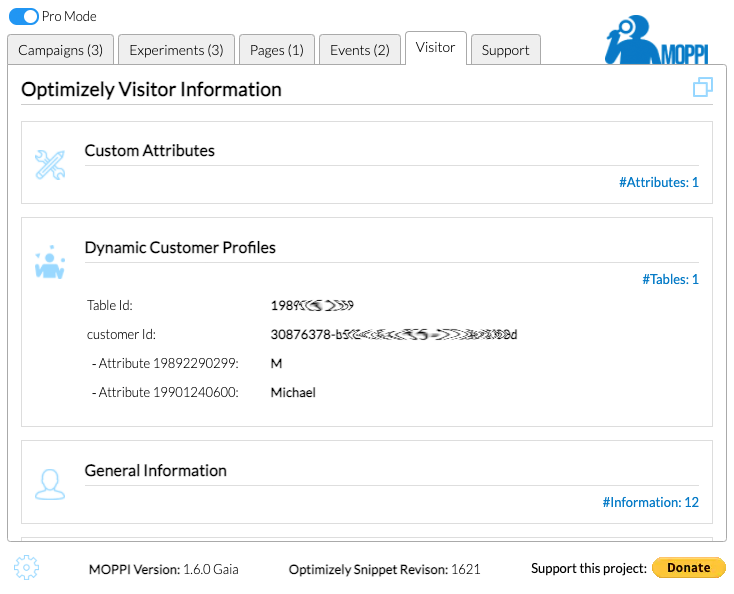 The categories in this tab correspond to those specified by the Optimizely API. This means that the following categories may exist:
custom attributes
dynamic customer profiles
general information
location information
platform information
The availability of individual information may vary from website to website.
Actually this tab helps you to recognize in which device type category a user falls or how he is sorted geographically,
Both of these factors come into play when evaluating corresponding audiences.
Since I haven't had time to update these screenshots yet, you don't see the copy symbol below the MOPPI logo here yet. By clicking on it, all data visible in this tab will be copied to the clipboard, so that you can have your colleagues send them to you, e.g. if questions or problems arise.